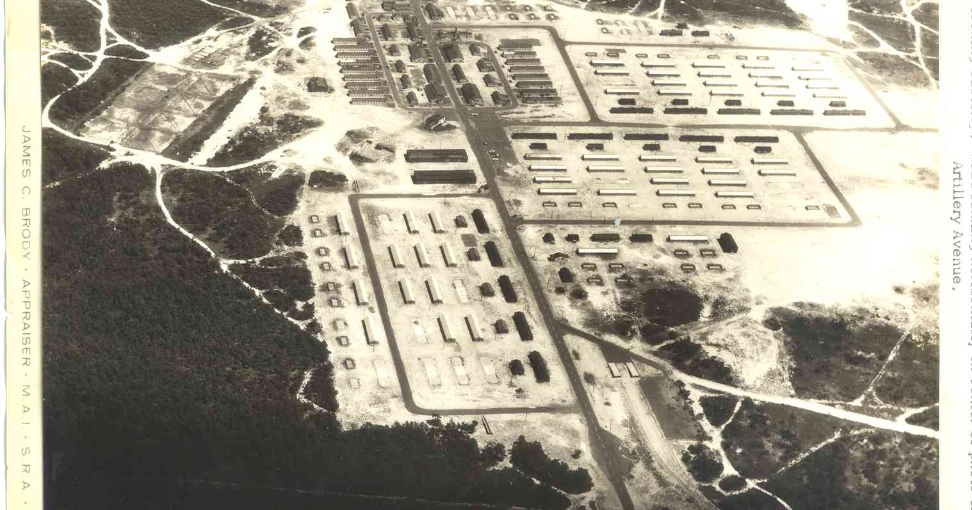 The former Camp Wellfleet site occupies about 1,738 acres of land located along the Atlantic Ocean in the Town of Wellfleet, Massachusetts. For almost 19 years, the Former Camp Wellfleet property was used by the U.S. Government for military training purposes. It was also used by an active duty regular Army unit stationed at Loring AFB, Maine, near Limestone, Maine. It was a Strategic Air Command base. The 548th Antiaircraft Artillery Battalion (75mm Gun) used the Camp for a firing range 1954-1956. The battalion kept a permanent party there most of the time (cooks and drivers).
The Army also conducted several surface removal clearances prior to property transfer to the National Sea Shore. In the 40 years since the military used the property, various ordnance items, including anti-aircraft projectiles, bazooka rounds, smoke grenades, and small arms ammunition have been recovered. The majority of this was found along the beach and dune areas due to wave action and erosion.The property was used by the Army as an anti-aircraft training center from 1942 to 1944. In 1944, the Navy obtained a permit to use a portion of the property as a temporary bomb target.
The Navy returned the site to the Army in 1947, and after World War II it was used as a training center for guardsmen and reservists. In 1961, the site was declared excess and conveyed to the Department of the Interior by President Kennedy to establish the Cape Cod National Seashore.